1956 Corvette SS XP-64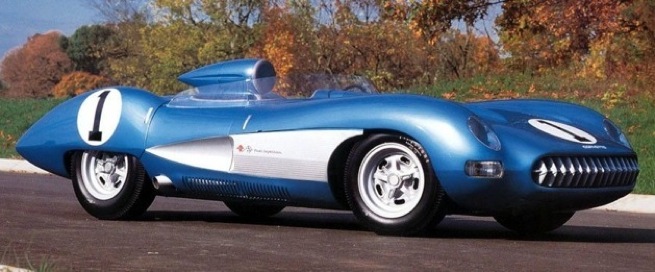 Led by the gifted Zora Arkus-Duntov, a team of engineers created this ultra-lightweight racecar: 1850 lbs, approx. 950 lbs. less than the 1957 production Corvette. The car had a 283ci iron block with aluminum cilinder heads and Ramjet fuel injection that produced 307 bhp.
Duntov convinced Harley Earl that a race car based on the stock Corvette did not stand a chance against the Ferraris and Maseratis at Sebring. GM would have to develop a purpose built racer. On July of 1956, work begins on Project XP-64, a sports/racer built for the upcoming race in Sebring. The car is named the Corvette SS (Super Spyder), or Sebring SS. A clay model of Zora's design is made, and shown to management.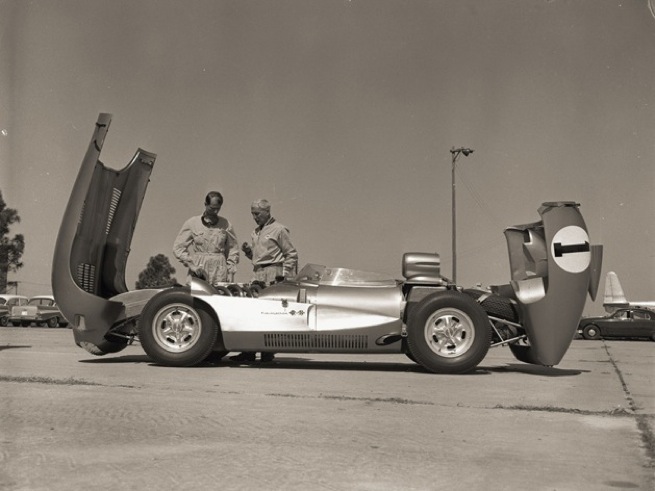 The SS was developed in only six months and was ready on December of 1956. In 1958, after it's racing career ended, the car was clocked at over 183 mph! Success at Sebring for this stunning racer was unfortunately not in the cards. Although the SS was extremely fast for its day, a series of mechanical problems forced it to retire after 23 laps in the 1957 Sebring 12-Hour race. Shortly thereafter, the ban on factory-sponsored racing efforts by the Detroit manufacturers spelled the end of the SS project.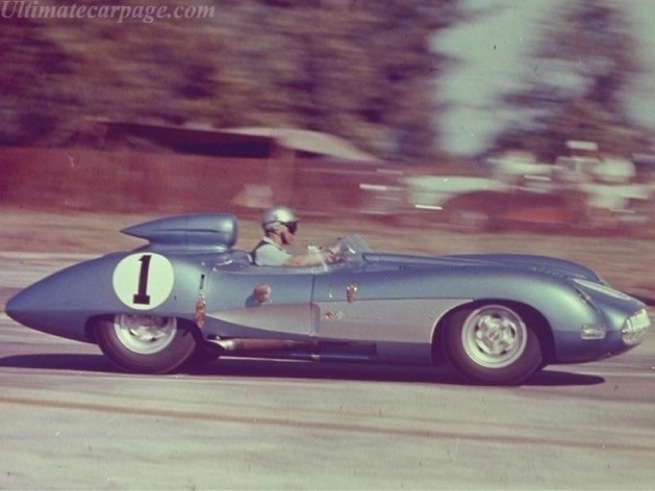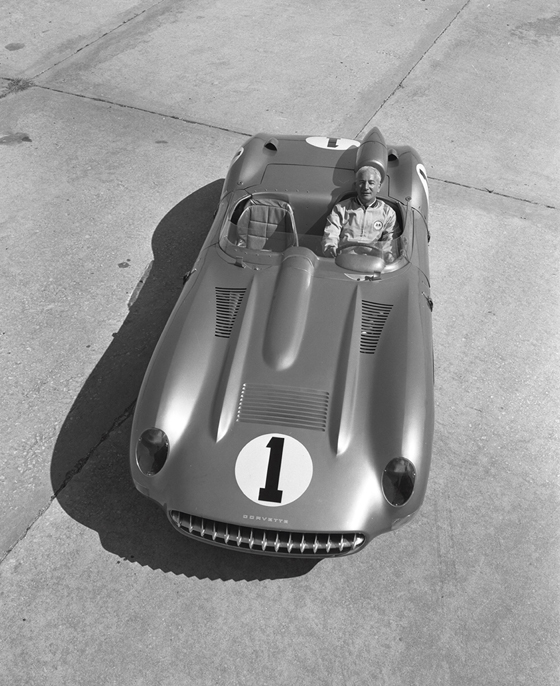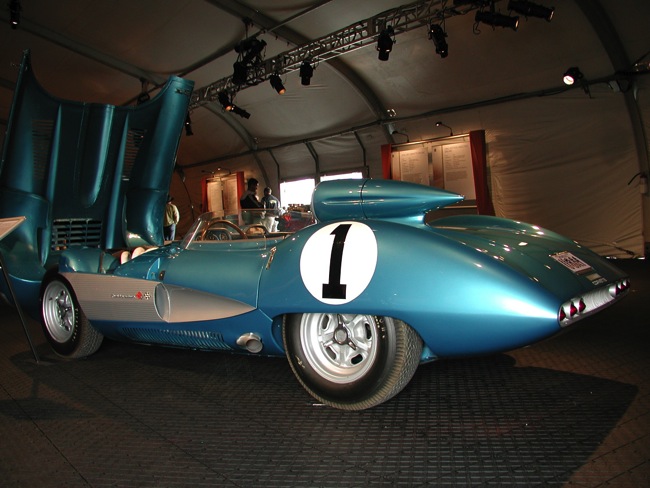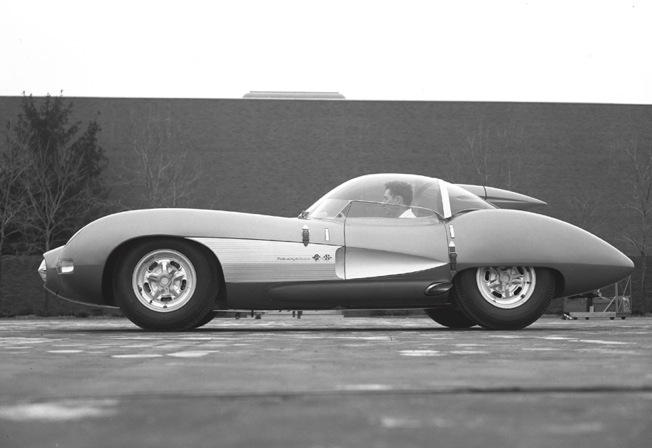 An SS chassis was restyled in 1959 by Bill Mitchell, then GM Vice President in charge of Styling, who turned it into the Stingray Racer: