1963 Corvette Z06 option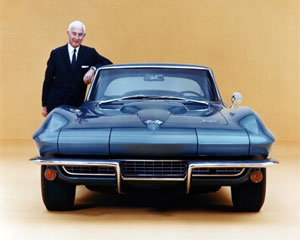 Corvette's legendary Zora Duntov first brought forth the concept of Z06. Though the Automobile Manufacturers Association had encouraged a ban on racing in 1957, which the GM chairman strongly supported, Duntov knew customers would continue to race Corvettes. In the midst of planning for Sting Ray production, Duntov suggested it was in Chevrolet's best interest to continue with parts development to benefit racers. Thus, Duntov and colleagues created "RPO Z06" as a special performance equipment package.
The RPO Z06 package first offered on '63 models included a 20 percent larger diameter front antiroll bar, a vacuum brake booster, a dual master cylinder, sintered-metallic brake linings within power-assisted Al-Fin drums cooled by front air scoops and vented backing plates, larger diameter shocks and springs nearly twice as stiff as standard. These Corvettes came to be known as known as the "Big Tanks" because the package initially had a 36.5-gallon gas tank versus the standard 20-gallon for races such as Sebring and Daytona. At first, the package was only available on coupes because the oversized tank would not fit in the convertible.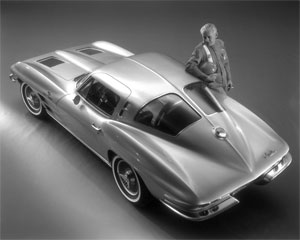 The only engine option on the Z06 was the L84 327-cubic-inch displacement engine with Rochester fuel injection. With factory exhaust manifolds, required to run the cars in the Sports Car Club of America's production classes, Chevrolet rated the engine at 360 horsepower. Z06 cost an extra $1,818.45 over the base coupe price of $4,252. Chevrolet later lowered the package price and eliminated the big tank from the Z06 package though it remained available as a single add-on option for any coupe. Chevy then began offering Z06 on the convertible as well. Chevy produced 199 Z06s. Of those 199, many likely were used for play versus strictly racing as only 124 cars were delivered without radios and just 63 with the 36-gallon fuel tank - though the tank was a benefit only to long races.
Prior to the Z06 package in '63, Chevrolet offered optional racing parts hidden in the order form that only the most perceptive customers could find.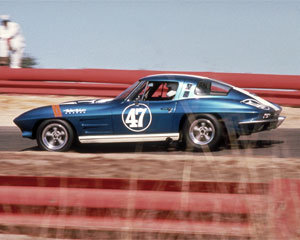 Duntov's Z06 coupes performed impressively in their first test - the LA Times Three-Hour Invitational in October of 1962. Dave MacDonald, Jerry Grant and Bob Bondurant drove three cars directly from the factory in St. Louis . They used the trip to break in a silver, a white and a blue coupe while a fourth was trucked. The race proved to be a match between MacDonald in his Z06 and Carroll Shelby's new Cobra - raced by Bill Krause. Though these two cars broke after the first hour, the ultimate winner was Mickey Thompson's Corvette driven by Doug Hooper.
Once Ford broke the racing ban, GM officially followed suit. Chevy revealed its 427-cubic-inch displacement V-8 big block "mystery motor" at the Daytona 500 stock car race in January 1963. By the time Z06 was thick in the racing scene, Duntov had already begun working on Sting Ray prototype racers called Grand Sports.
Grand Sports picked up racing elements from Z06, and Corvette continued to evolve. While Z06s raced as production cars, Grand Sports were planned to race against the world's most elite prototypes. Following Z06, Corvette picked up the racing designation ZR-1, standing for "Zora's Racers."
Source: www.corvettemuseum.com