2009 Corvette ZR1
Since 2007 rumors floated around about a new super Corvette, code named "Blue Devil". In 2008 it became clear that rumors were true...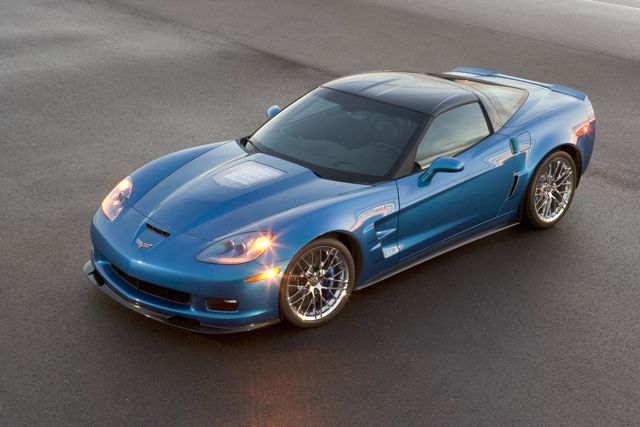 Chevrolet's 650-horsepower Corvette is called ZR1. That badge appeared on the January 2008 Detroit show car, and on the production version that is for sale in late 2008 as a 2009 model. GM worked on this car for several years, using a supercharged version of the 6.2-liter small block V-8 used in the 2008 Corvette, named LS9. GM also considered such names as Z07 and Super Sport for the ultra-low-volume car. Price will be much higher than the 505-horsepower Z06, and Chevy will continue production of that car when the ZR1 launches.
Chevy first used the ZR1 moniker for a reported eight cars built in the 1971 model year with a 370-horsepower, 350-cubic-inch (5.7-liter) small block V-8. The option cost $1,010, while a 425-horse 454 was $1,221. The '71 ZR1 came with no special bodywork or badging. Chevy revived the name in 1990 for a 32-valve Lotus-designed, Mercury Marine-built 375-horsepower quad-cam V-8, named LT-5. That car had a wider tail to accommodate P315/35ZR17 Goodyears on 11-inch wide wheels and was built through the '95 model year. Badges included a hyphen, as in ZR-1, which doesn't fit GM RPO nomenclature.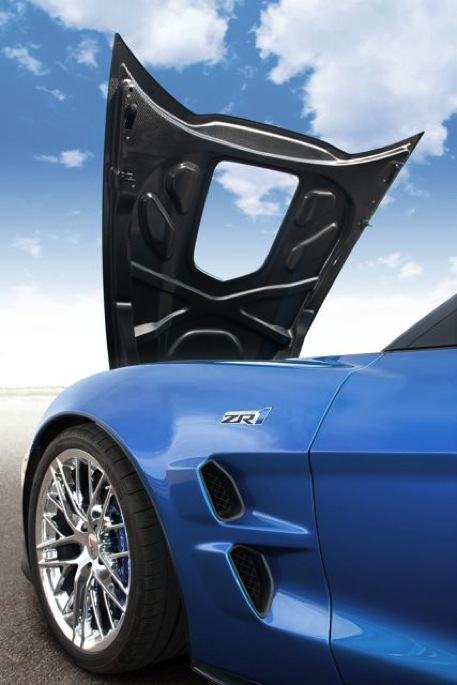 GM has never confirmed nor denied rumors that "ZR" stands for "Zora's Racer". The blown 6.2 also looks like the engine that will power the next Cadillac CTS-v, rather than something based off of GM's new high-feature overhead cam V-8 debuting in '09.
Source: MotorTrend.com