2001 Corvette Z06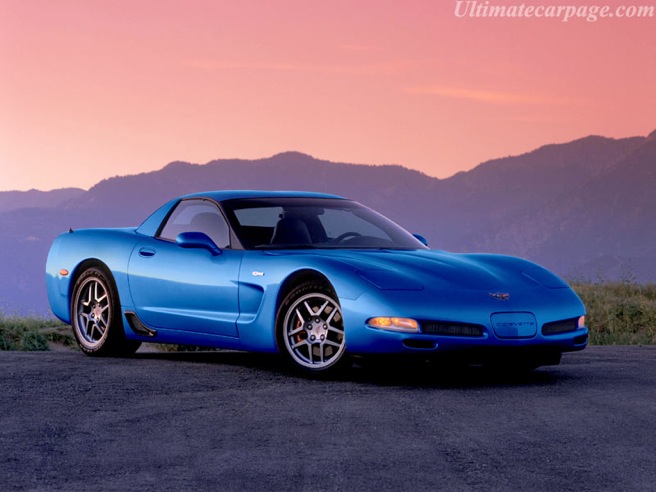 The Z06 was resurrected in the fall of 2000 as a third body style for the 2001 (5th generation) models. The Z06 option offered 385 horsepower from the LS6 engine versus the standard 350 horsepower of the LS1 engine. The LS6 recalled the mighty 425 horsepower, 427 cubic inch aluminum-headed big-block of 1971.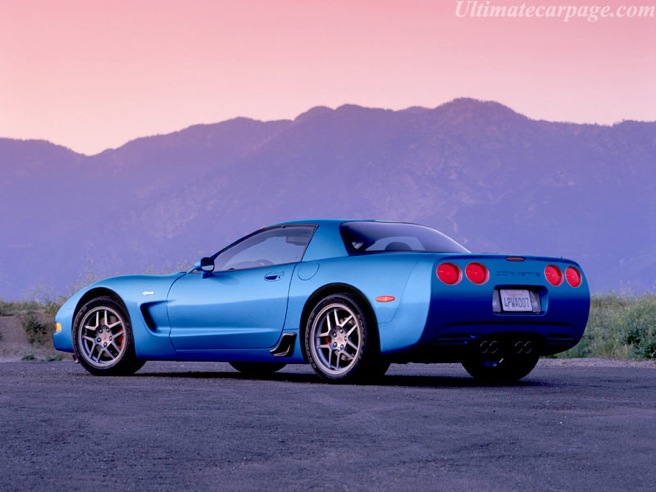 The 2002 Z06 was modified and rated 405 horsepower, achieved through removing two of the precatalytic converters in the exhaust system. Induction was improved and hi-lift camshafts were installed, acting on a lightweight valve gear.
In 2006, an all-new Corvette Z06 debuts that is faster and has more power than any previous GM production vehicle.