1994 Dick Guldstrand GS90
On January 8th, in Los Angeles, California, the Los Angeles auto Show is held, over nine days. Dick Guldstrand introduces the GS-90 Corvette, based on the Corvette ZR-1 chassis and engine, with aerodynamic body designed by Steve Winter.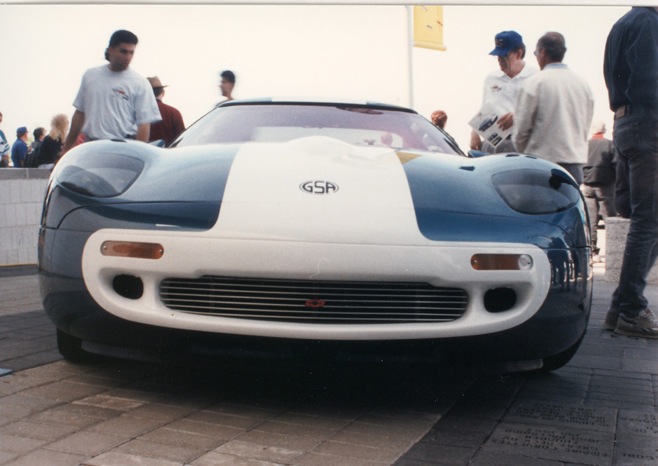 "Goldie" went on to race many other Corvettes and eventually started a business tuning competition Corvettes. As one of Chevrolet's back door consultants, Guldstrand was very involved suspension development in the early days of the C4. By the late '80s Guldstrand was offering an enhanced version of the Corvette called the "GS80." The only problem in Dick's mind was that the car just looked like a Corvette with aftermarket wheels and tires. It was "Chevy's car" and he wanted "Dick's car". When the ZR-1 was released, Goldie saw an opportunity to bring back the Grand Sport... Dick Guldstrand-style.
Called the "GS90", Dick's car would prove to be the most elaborate and expensive specialty Corvette ever built. Guldstrand pitched the concept of a radically restyled, hopped-up ZR-1 to his pals at Chevrolet. Dick asked for 15 ZR-1s and a few million dollars. He got one car and a blessing.
The GS90 is essentially a reskinned ZR-1 Corvette with a 475 horsepower ZR-1 from D.K. Motorsports and a Guldstrand- modified suspension. Styling of the car was a throwback to the 1963 Ferrari GTO and the only stock Corvette body parts are the windshield and side windows.
The lines are bold and muscular with a few cues from the C2 Corvette. Goldie threw every trick he knew into the GS90 from thicker anti-roll bars to coil-over shocks replacing the stock mono-leaf sprint. Then he capped it all off with 18-inch aluminum wheels from OZ in Italy and a Nassau blue paint job with a single bold white racing stripe. Performance was stunning with 0-to-60 in the low 4-second range and a top speed of over 175mph.
The only problem was the price. The GS90 cost $134,500 over the price of a $72,208 ZR-1, for a total of $206,208! As a result, only six GS90s were built and sold.
Guldstrand was planning roadster, speedster, and lightweight versions of the GS90 to be sold through Chevy dealers. But the Grand Sport "curse" returned when the big-wigs at GM killed the deal. In the end, Guldstrand made one more of "Dick's car" than the original five Grand Sports.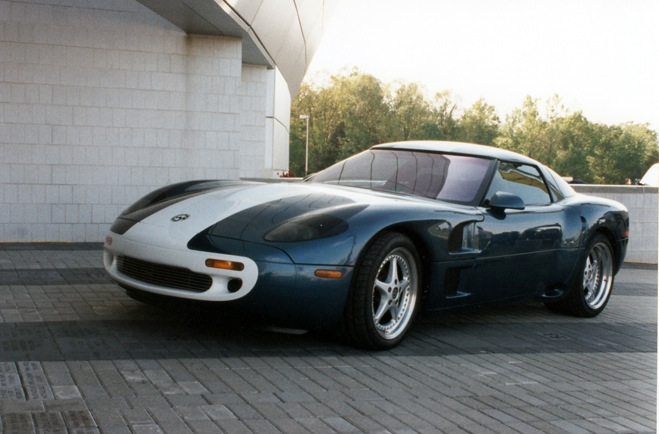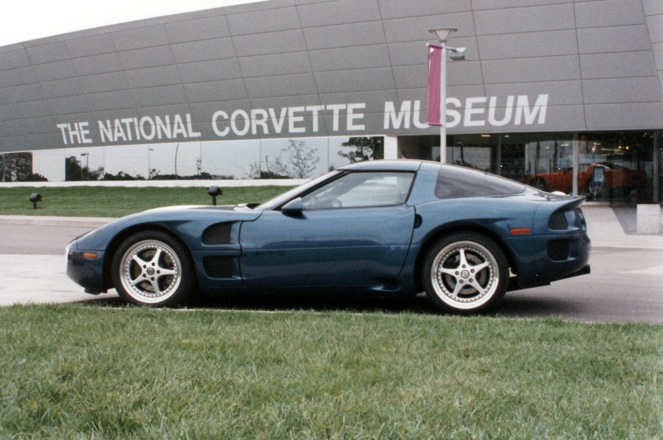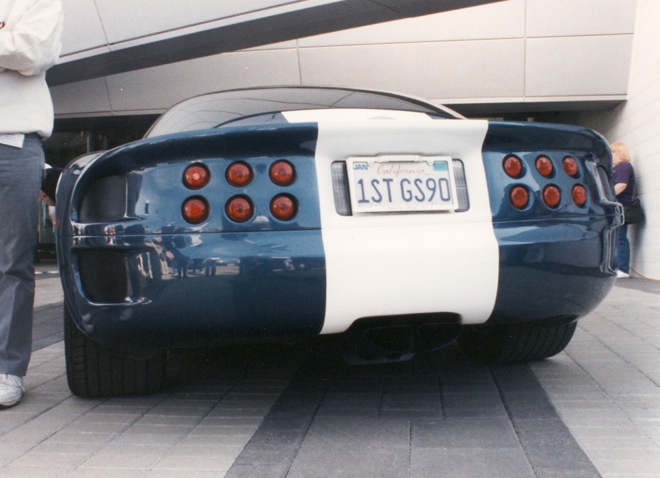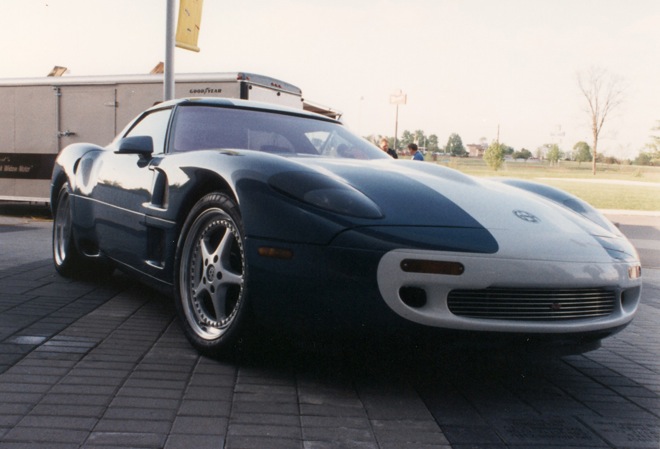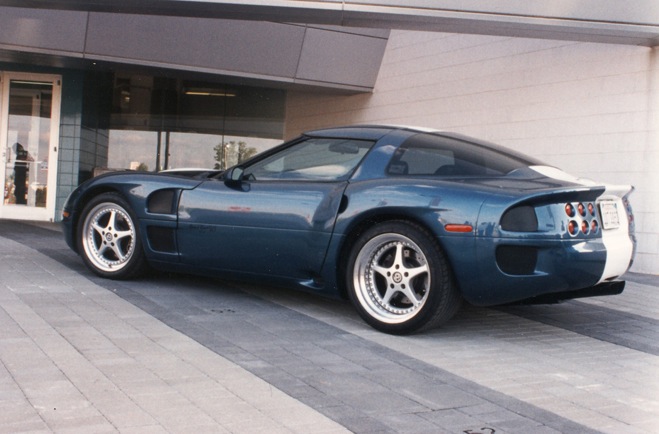 Thanks to lllustrated Corvette Series No. 96 1995 GS90 Corvette.
Click the link to go there and order the art print below and other fabulous Corvette art prints.