1989 Callaway Twin Turbo #10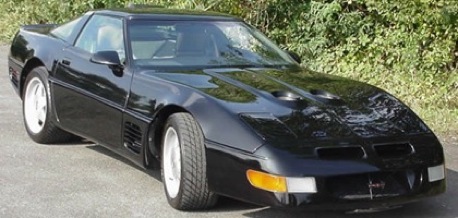 RPO B2K Twin Turbo option package. Prototype front mounted Charge Air Intercooler. This Unique Callaway, serial 1989 010 is believed to be the second fastest Callaway ever. The fastest was the record breaking 254mph Sledgehammer. This Callaway Corvette was tested by Callaway at 215 mph on a closed road in Old Lyme Connecticut.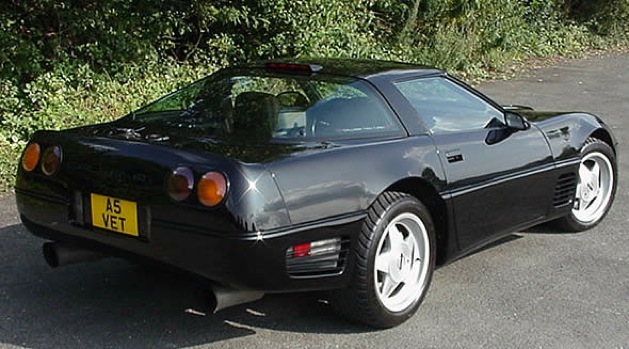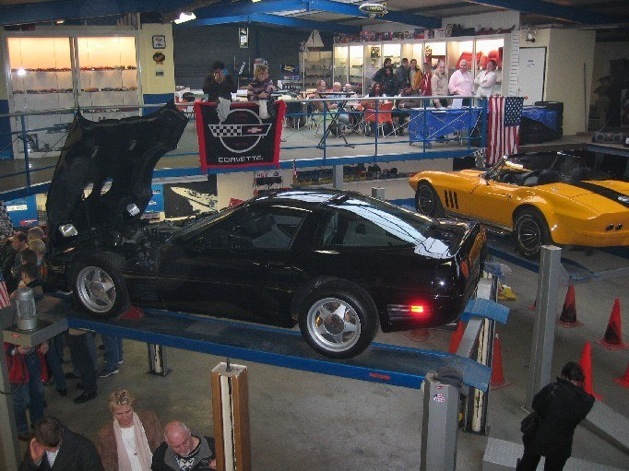 Power: 584bhp @ 5400 rpm
Torque: 647 lb-ft @ 3500 rpm
Maximum boost: 56" Hg absolute
0-60 mph: 4.1 seconds
¼ mile: 11.87 seconds @ 127 mph
Top speed: 215 mph
Above acceleration figures are with street tyres.
Callaway Twin Turbo Engine
Twin Garrett turbochargers with integral wastegates
Twin front mounted oversized ram-air Spearco charge air coolers
Special dual inlet air induction system with high flow K&N; air filters
Special 3" dia. Free flow Turbo exhaust system with crossover for export
Stainless steel 3" diameter inlet 5" can Supertrapp mufflers
Heavy duty cooling system with aluminium Griffin racing radiator
Alfa-laval 10 plate oil to water engine oil cooler
Accel/dfi engine management system with Callaway calibration
Racing Electronic Services accel/DFI-GM E.C.U. adaptor system
Bosch injectors, 51.24 PSI at 60 lbs of fuel pressure
Callaway prototype hood with charge-cooler air extractor openings
Callaway prototype Ram-Air high flow capacity nose
Callaway carbon fiber "twist" air inlet
Callaway carbon fiber charge cooler extractor ducts
L-98 engine block, 4 bolt main caps, splayed-bolt style
Michigan engine bearings
Forged gas nitrided crankshaft, 60Rc journal hardness
Proprietary cosworth forged pistons, .006" O/S
Plasma moly ring package
Carillo connecting rods, 5.7 centers, matched and balanced
Experimental short runner fuel injection inlet manifold
High volume oil pump
Hydraulic roller lifters
Specially hardened distributor drive gear
Dry sump pump for turbo oil scavenge
Oversize stainless steel inlet (2.020) and exhaust (1.600) valves
Corvette L-98 cylinder heads killer ports, gas flowed and decked
Dymag 17.0 X 9.5" wheels
Goodyear P275/40 zr 17 tires
Callaway fuel and manufacturer's plaques
Refinish intake manifold/tuned port injection with black wrinkle finish