1960 CERV I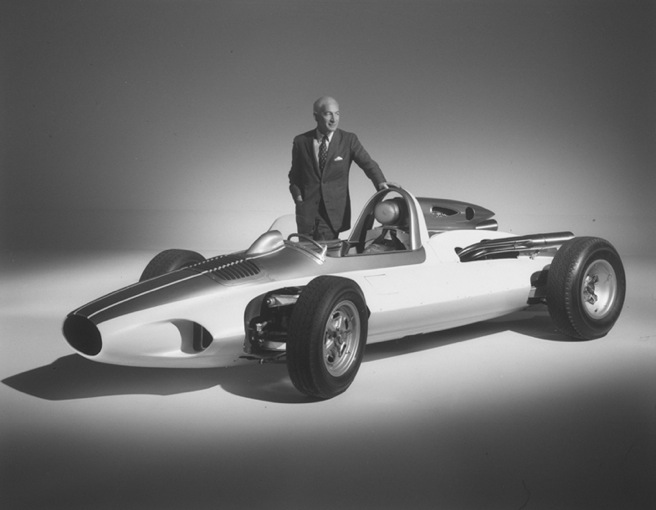 CERV stands for Chevrolet Engineering Research Vehicle. The 1960 CERV-I is the first of four high performance research vehicles produced by Chevrolet over a 35 year period. Zora Arkus-Duntov developed the CERV as a platform for engineers to develop and refine Chevrolet body, chassis and suspension systems. Its impressive performance on the test track drove him to have higher aspirations — the checkered flag at Indy. Regretfully, due to a ban on racing by Chevrolet at the time, Duntov was unable to compete — he settled for a few demo laps at the U.S. Grand Prix in 1960.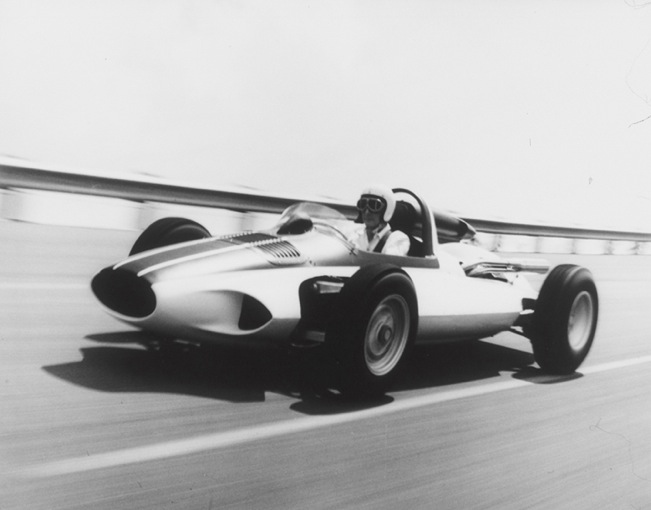 Originally, the CERV-I was equipped with a 283 cu. in. small block V8 engine that delivered 350 horsepower while weighing only 350 lbs. — an impressive power-to-weight ratio rarely achieved in even high performance aircraft of its time. This lightweight status was due to an intensive use of aluminum and magnesium engine components — saving over 175 lbs. Duntov employed a Corvette-type 4-speed transmission to harness this power.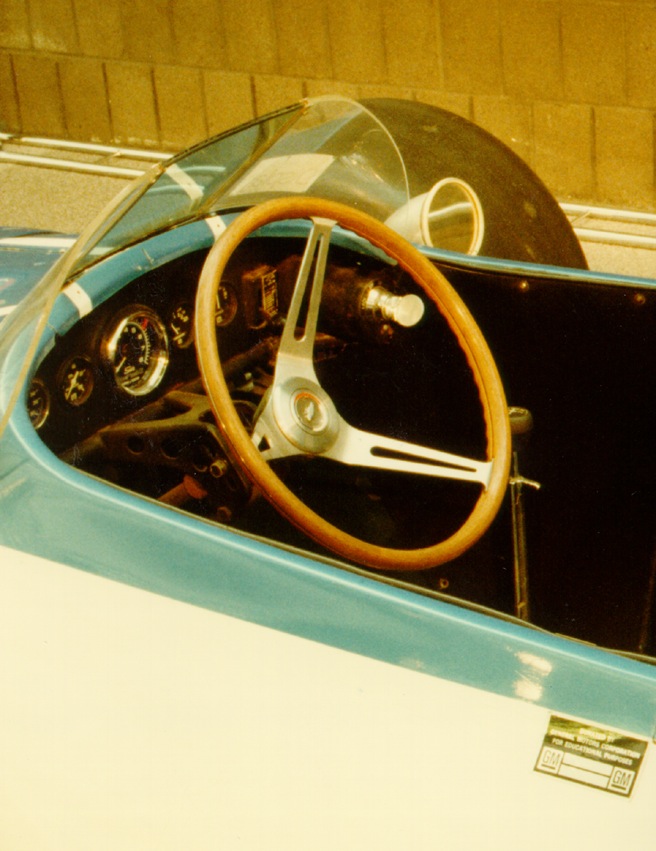 Complementing its lightweight powerplant, designer, Larry Shinoda constructed CERV-I's body structure out of fiberglass-reinforced plastic — weighing in at only 80 lbs. This body structure was attached to a very rigid 125 lb. chrome-molybdenum tube constructed frame. Combining these lightweight components helped the CERV-I weigh in at a lean 1,600 lbs.
CERV-I's chassis system also features a four-wheel independent suspension with a unique rear multilink system that's very similar to systems used in modern automobiles. The brake system - also ahead of its time - employs an innovative two-piston master cylinder that eliminates the chance of complete brake failure.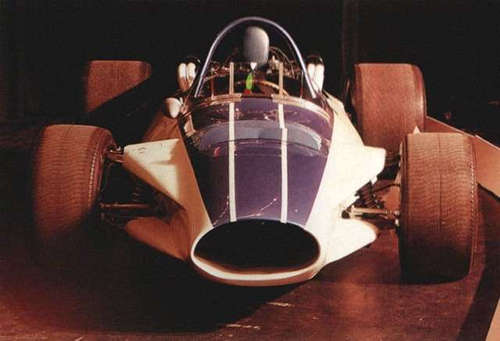 Somewhere in 1964, with his eye on even greater performance, Duntov refitted the CERV-I with its current 377 cu. in. aluminum small block, an advanced Rochester fuel injection system and Indy-style tires and wheels. Also the air scoops on the sides of the nose are eliminated.
To match this mechanical updating, Shinoda redesigned its streamlined body structure for greater aerodynamics. Today the CERV-I appears in this second-generation form. It's owned by Mike Yager, President of Mid America Designs, and is part of the Mid America Designs car collection..