1974 Mulsanne Showcar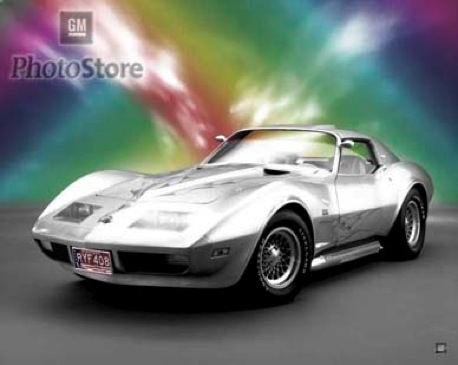 Only Bill Mitchell could get away with this. Bill always managed to have a hot daily ride. Engineering prototypes that weren't street-legal stayed behind the fence, but many of the show car Corvettes managed to go home with Bill. His usual statement on his "design study" cars was, "This thing runs like a bear!" For the Mulsanne Bill added, "This is the best Stingray ever."
The Mulsanne actually had three previous lives. Born as a stock 350 '68 Corvette, the car was originally the '69 "Aero Coupe" show car used to preview the '70-1/2 styling changes. It had a ZL-1 all-aluminum engine and a prototype four-speed automatic and was, well, a "real bear."
A short time later the Aero Coupe received the slim, Manta Ray-style side pipe covers, got a new paint job with the front bumper-grille assembly painted body color, and was renamed the "Scirocco."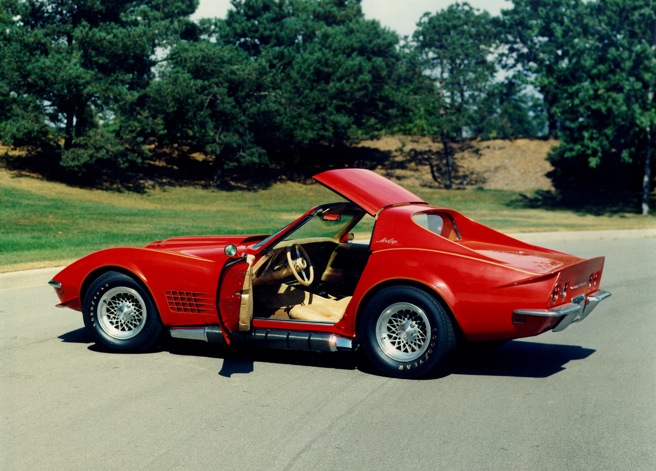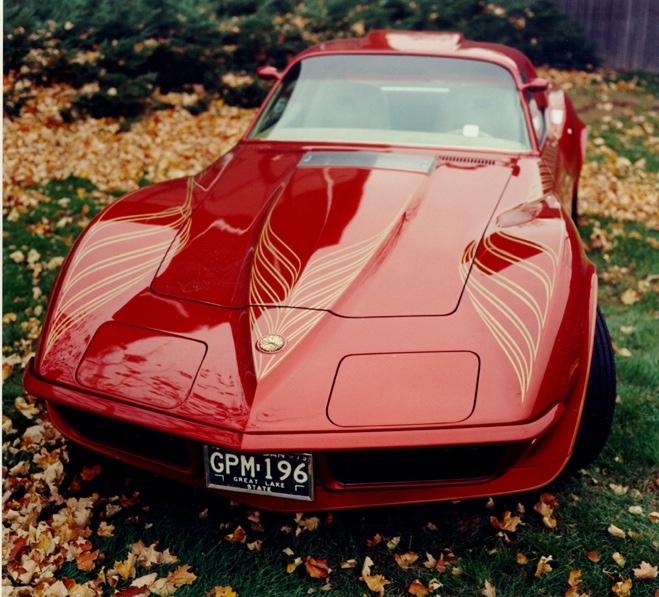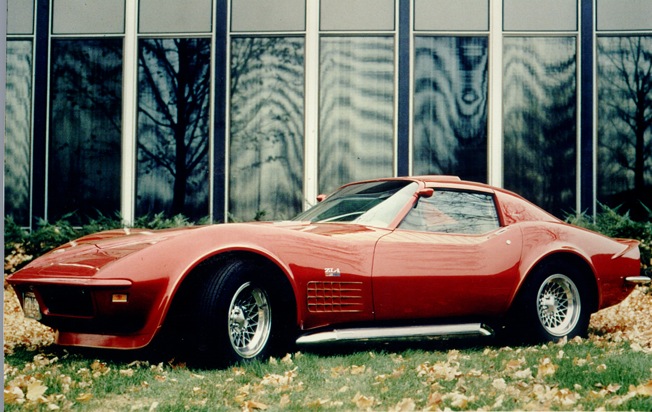 For the next four years the car worked as a pace car at Can-Am races. These were the days of heavy ZL-1 powered McLarren dominance. Mitchell thought it was cool that his Mulsanne pace car had the same basic engine as the McLarens. Like all of the Mitchell show cars, the Mulsanne had a large crowd around it at the '75 New York Automobile Show. Bill didn't pen every line on the Corvette, but his style was always present.
Painted bright metallic silver, the Corvette Mulsanne wore '75-style front and rear bumper covers. The pop-up headlights were replaced with four rectangular lamps under body-fitting clear plastic covers. The new hood had a raised center section with recessed, functional scoops on both sides. The curved A-pillar, high-mounted racing mirrors, and electric rear window were all carry-overs from the Scirocco exercise. Since the Mulsanne was made to be a pace car, Mitchell kept the removable one piece roof panel, but added a periscope rearview mirror system. The interior was completely trimmed in leather with fixed seats and adjustable pedals and steering wheel.
Mitchell couldn't have a "stock" ZL-1, this engine was bored out to 454 cubic-inches and wore an experimental Rochester fuel injection system. Chaparral lace wheels and flames exiting the fender vents added show car splash. Mitchell wanted the speedometer to look like a gunner's site. So a roller-type speedometer reflected speed numbers on to the windshield. This was so that the driver could watch the road while "blasting" past lesser cars. Designer Chuck Jordan said, "The man had flair!"