1961 (Mako) Shark XP-755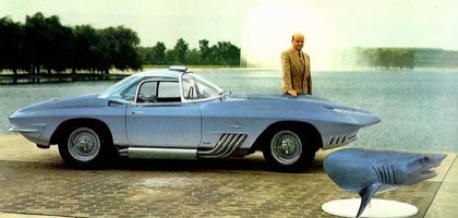 In 1962 the design work on the new 1963 Sting Ray was already done. GM wanted something to promote the new car and build some excitement. Larry Shinoda did a couple of sketches of the '63 with the back clip of the XP-700 (double-bubble roof) added. At first it was about as incongruous as a guy in a tuxedo wearing a pair of tennis shoes but they worked on it a little more until it met Bill Mitchell's approval. This was the original Shark, or XP-755 (front car, picture below).
The XP-755 was designed and the prototype was built in the beginning of 1961. Bill Mitchell was very excited about the double-bubble roof (above), the side pipes and the periscope rearview mirror. Some of the design team argued against the lexan roof but Mr. Mitchell insisted. It was quite advanced technically, with a vaporized aluminum coating on the inside to cut down on heat gain and the periscope rearview mirror built right into it. At the Coliseum in New York, at the 6th International Automobile Show, Chevrolet debuts the XP-755 Corvette Shark show car together with the Corvette Kelly show car.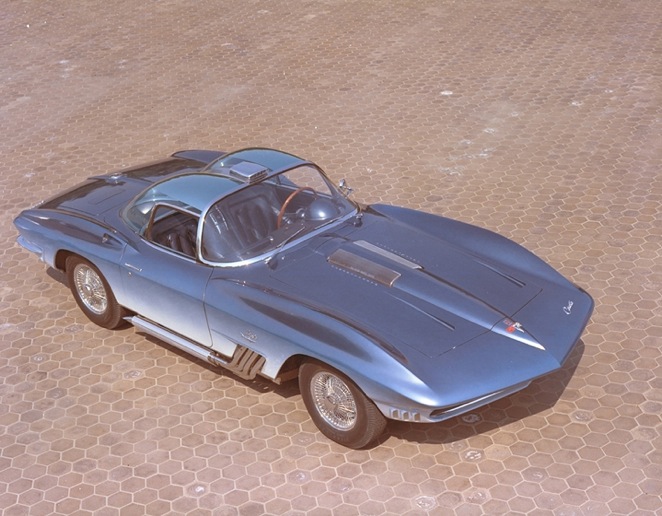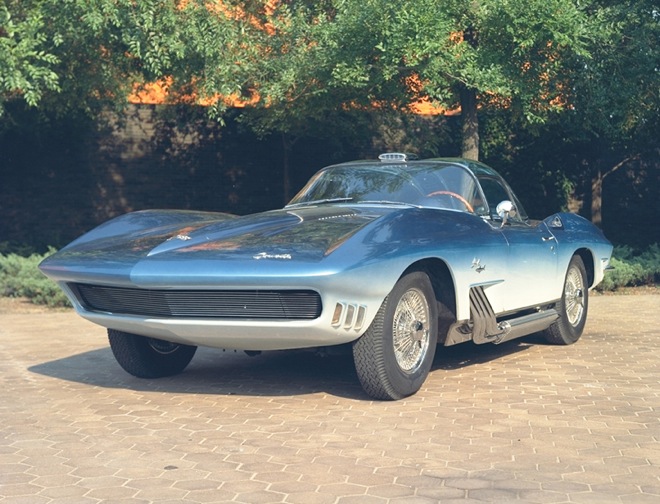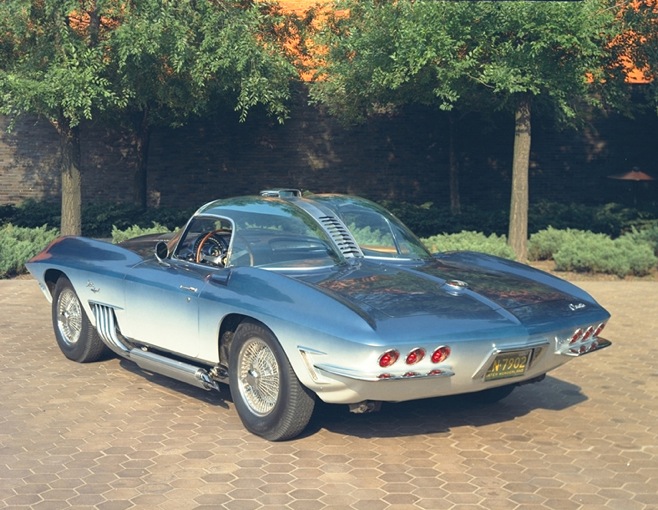 Years later, when restyled and renamed "Mako Shark", a center bar was added to protect the nose and the new grille mounted emblem.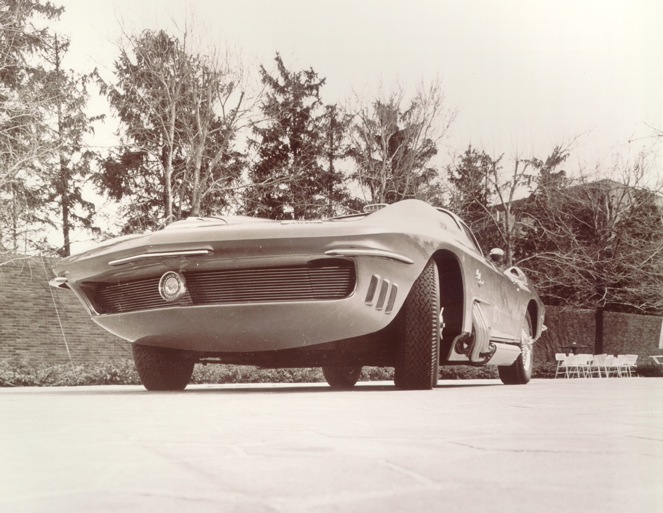 The hood was also redesigned, losing the vents for the supercharger hump, but gaining thermostatically controlled doors that opened to release hot air. The bubble roof was removed and the interior updated.
According to Mark Jordan, son of GM designer Charles M. Jordan, the Shark was built on the XP-700, explaining it's disappearance.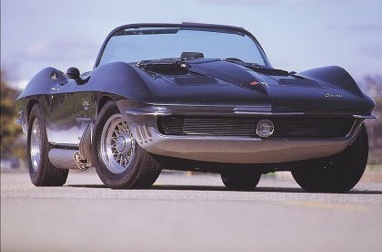 This was the first time GM did the pop-up brake flaps, which were mirrored panels which raised (electrically) when you applied the brakes. The mirrored coating reflected a second set of upward pointing brake lights and gave additional warning of the fact that you were slowing down. There have been many variations on this theme since.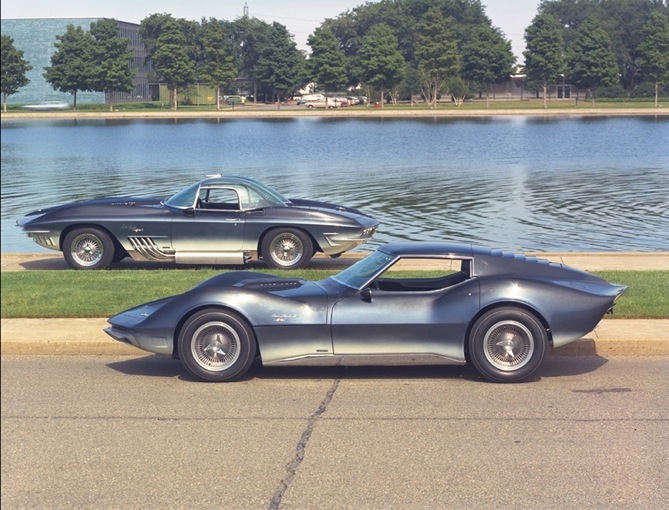 The whole "shark" theme was Mitchell's idea and many of the ideas found on Mako II were also on Mako I. The "shark" theme was such an influence on Bill that it just had to carry-on for several years. This was the start of the famous story about the paint guys having to repaint Bill's fish to match the car, too...