1992 CERV IV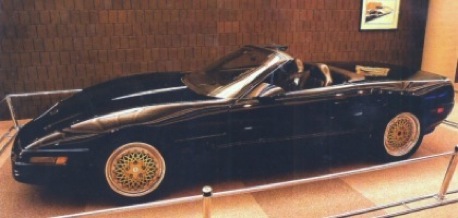 CERV stands for Chevrolet Engineering Research Vehicle. The CERV IV was not actually a prototype or a concept car like the previous CERV's were. In fact, CERV IV was nothing more than a C4 with the all new powertrain and interior in it. Read the commentary of a car magazine reporter: "We suspect that the first, very early prototypes of the all-new, Gen III ran on the dynos at GM Powertrain sometime in the early spring of 1993. In-vehicle testing began at the GM Milford Proving Ground in the first week in May of 1993 with the "Chevrolet Engineering and Research Vehicle IV-A" (CERV4a) powered by a prototype, of 5.0 liters and having an iron block and aluminum heads. Eight months later a second car, the CERV4b fitted with a 5.7L iron block/aluminum head Gen III, was added to the test program."
Of the four CERV vehicles, CERV IV was the only one designed with a front-mounted engine.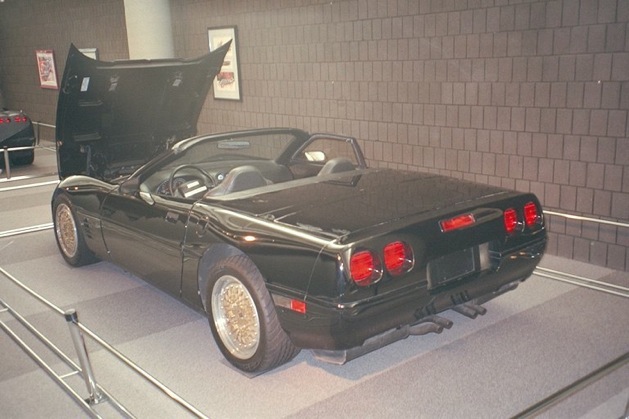 Over here you can see the C5 exhausts.