1972 Two Rotor XP-897 GT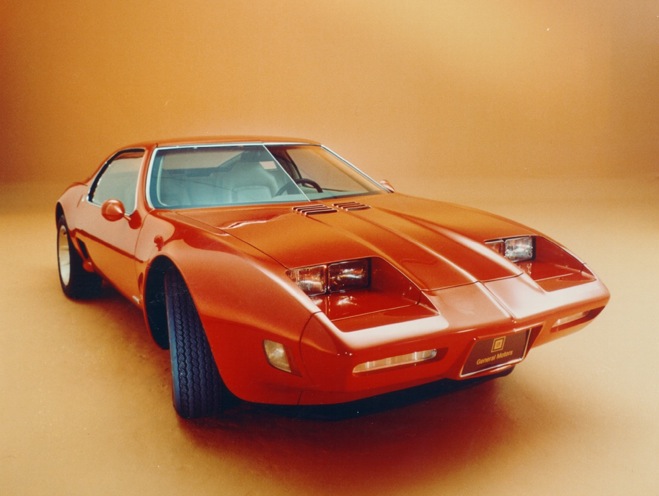 This little concept mounted a 266ci and 180-horse Wankel (called RC2-266) transversely, driving a new automatic transaxle being developed for the forthcoming X-body Citation. Designed by GM's Experimental Studio and built in 6 months on a modified Porsche 914 chassis by Pininfarina (the car was ready on April of 1972), the 2-Rotor made its debut at the 1973 Frankfurt show. Like the original XP-882, it was widely believed to be a precursor of the next-generation Vette.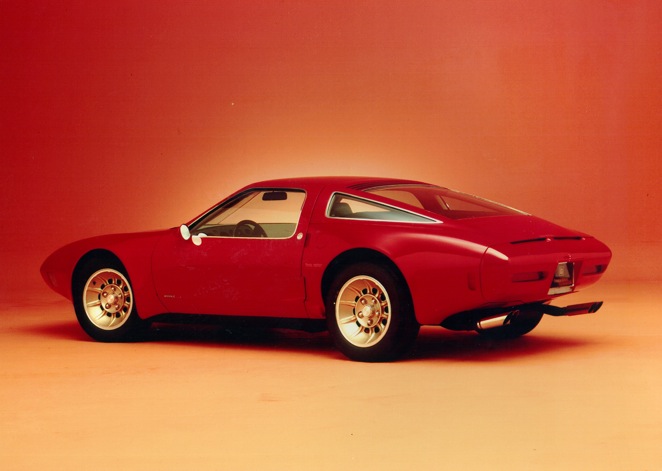 Tom Falconer now own's this little Corvette. That story began with a strange phone call from Tom's friend, Geoff Lawson, the late Jaguar design chief, who in 1982 was head of styling at Bedford Trucks in Luton. He called to tell that the next day they were going to crush a Corvette that had a steel body. Tom instantly knew that this was no ordinary Corvette but the mythical two-rotor show car, supposedly lost in a fire in California in 1977.
Having begged Lawson not to crush the car straight away, Tom rang the head of GM styling, Chuck Jordan - who he had come to know while writing a book about the Cadillac Seville - and a meeting was arranged at the GM Tech Centre in Detroit to discuss the future of the orphan prototype. Jordan soon explained the reason for the two-rotor Corvette's death sentence: it was a shameful embarrassment, a painful reminder of the expensive Wankel interlude and an ideological dead end; no Corvette, as far as he was concerned, would ever have a steel body or a mid-mounted engine.
Tom pleaded for the car's life and convinced Jordan that he should be allowed to take it into protective custody. Since 1997 it has been fitted with a Mazda 13B rotary unit (much more in the spirit of the original concept) matched to a Cadillac front-wheel drive automatic gearbox so that everything lines up. With a respray in its original Candy Apple red (the paint in the door shuts is original), Tom "relaunched" the two-rotor at the National Corvette Restorers' Society Flight 2000 event six years ago. "I quite often get Americans coming in wanting to see it; they can't believe it's here," he says.
Stefan Heins e-mailed me with the question if this XP-897 GT could be used to base the Opel GT-W prototype on. Read this story here!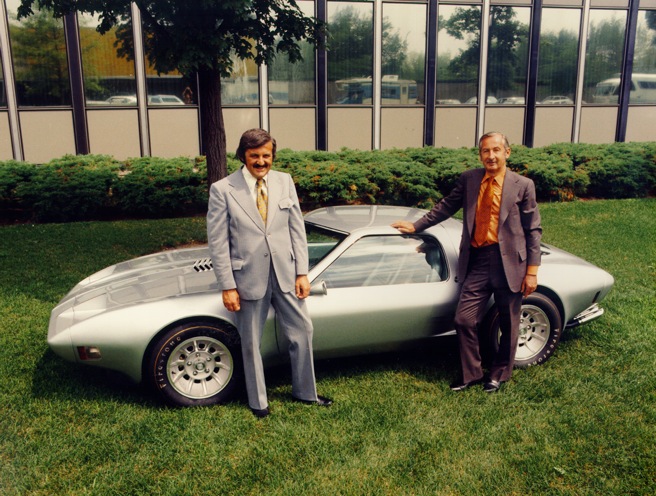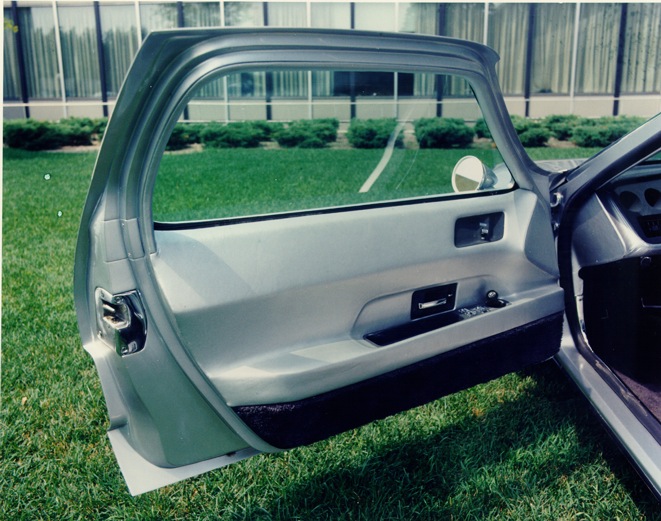 October 2010: The pictures below I received from the current owner, Tom Falconer. The pictures were taken by photographer James Mann.